Fall is here! I'm so excited, which is weird considering the fact that I live in a country that doesn't have four seasons. I always wonder, what if fall does come to my part of the world, and I don't have the time or resources to shop for fall clothes? My solution is this: layering summer pieces!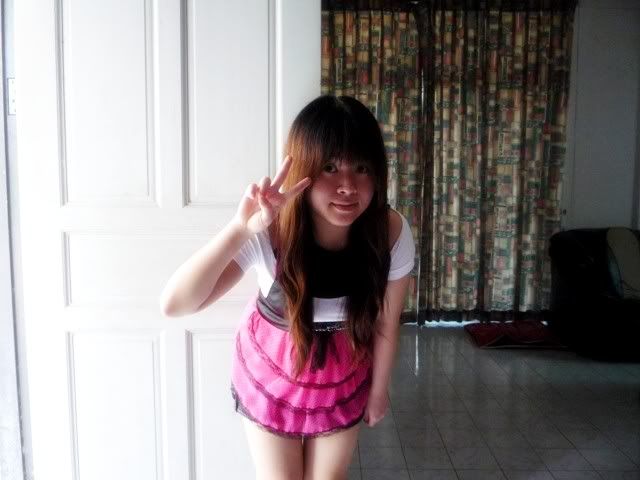 I wore my simple black and white tee and layer it with a frilly chiffon top and a black vest. Scroll down to my previous blog post to see me wearing the black and white tee.
*Maybe I should switch the shorts to pants instead if it really is fall!*
I've been having a miserable week, I feel anxious all the time...
*panic attack maybe?*
I blame it on college... Hope you guys had a better week than I had! Can't wait for Glee Season 2 as well!