One of my all time favorite Chinese festivals is the Mooncake Festival, which is just around the corner! I love this festival due to the delicious mooncakes that are only available during the celebration period. They come in different shapes and flavors. The picture below shows you how the traditional mooncake looks like, lotus seed paste filling with a golden baked exterior. Traditional mooncake taste sweet and has a sticky consistency, just the way I like it! I always prefer the traditional ones over the more modern choices in flavors.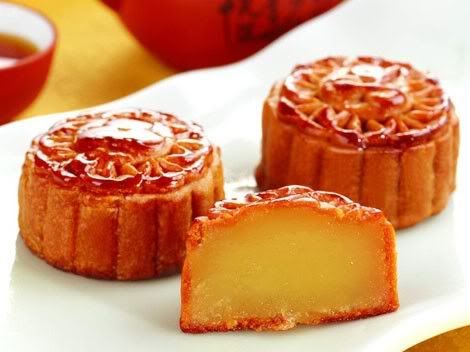 Below are some examples of the more modern types of mooncakes. From left: Chocolate cream cheese mooncake, Oreo mooncake.

Another type of mooncake is known as the snow skin mooncake. This particular type of mooncake is not baked in the oven but is set in the fridge. They are best served chilled. From left: Rainbow snow skin mooncake, Cherry coconut snow skin mooncake.
In addition, there are also a lot of unique shapes and sizes, the sky is the limit when it comes to mooncakes in the 21st century!