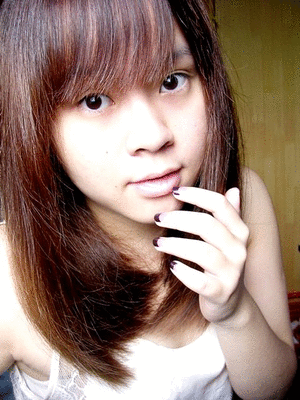 I get sick of the same nail color really fast, which is why I tend to change them quite frequently. I decided to ditch studying for my final exams for a while to do my nails.
Tadaa! Purple and pink!
A hot summer day like this calls for a pretty pastel color palette! I'm wearing a pinkish nude top with a pair of baby blue high-waisted shorts.
Stop reading if you planned on watching Harry Potter but haven't yet!
I went to watch the final installment of Harry Potter with my friends today.
The movie is great on its own, but if you compared to the book, then its not so great anymore.
As one of JK Rowling's loyal follower, I find that the film did not do the book justice. My expectation was quite high as I actually really like Part 1 of HP7. The biggest disappointment for me was the fact that Harry didn't unite all three of the deathly hallows in the fighting scene with Voldemort. In addition, the concept of the elder wand was a little bit distorted from the book as well.
My immediate reaction after standing up from my seat and walking out of the cinema was a feeling of emptiness inside of me. The saga is now over but I really don't want it to end! Think its time for a new hobby.